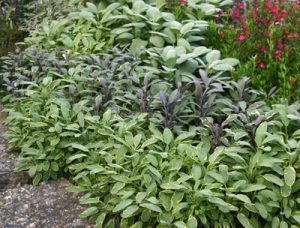 Plant diseases are relatively insidious in any setting or situation.  When they can mimic each other and create management misfires, they can be even worse.  University of Wisconsin-Madison Plant Disease Diagnostician Dr. Brian Hudelson is Wisconsin's go-to resource for identifying plant diseases and he is leading a webinar event to help plant growers and managers diagnose and manage some of these difficult diseases.
The webinar event is being held on Thursday, May 20, starting at 7 p.m.  Dr. Hudelson's discussion will be emphasizing woody perennial diseases, but will include herbaceous plant diseases, as well.  The opportunity to immediately interact with Dr. Hudelson via questions about the slides and the diseases being discussed will allow participants to fully understand the concepts being portrayed.
Participation in any, or all, of the events in this series is free, but registration is required ahead of the event, by visiting https://uwmadison.zoom.us/webinar/register/WN_oYiGuTmmRpu42_ihJjcZyQ   This event is being hosted by the Marinette & Oconto Counties' offices of UW-Madison, Division of Extension.  If you have any questions about this webinar or need the registration link e-mailed to you, you can contact Scott Reuss, Agriculture & Horticulture Agent, at scott.reuss@wisc.edu or 715-732-7510.
An EEO/Affirmative Action Employer, University of Wisconsin-Madison, Division of Extension provides equal opportunities in employment and programming, including Title VI, Title IX, the Americans with Disabilities Act (ADA) and Section 504 of the Rehabilitation Act requirements.