Community and Local Foods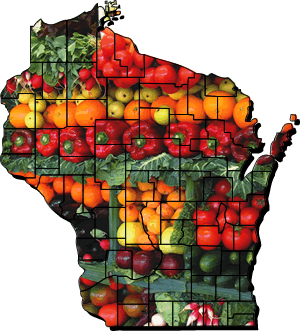 A growing consumer trend
Although it is difficult to gauge the growth in consumer demand for "local food" there is clearly a community and local food movement afoot. In many areas people and families become aware of the value of buying local foods, supporting local farms and producers, and the direct benefits to their communities.
Definitions of local vary widely, both in geography and in the values people associate with it. Reliable local and regional sales information is also very often hard to determine. However, the growing local food trend has been widely acknowledged. Local foods made the cover of Time Magazine in March 2007. The Food Channel ranked local foods #4 in its Top Food Trends of 2009. A relatively recent quantitative study published by a private research firm in 2008 provides useful insights at the national level and sells for $750.
Looking forward, how might the local food phenomenon fit into the larger context of Wisconsin agriculture?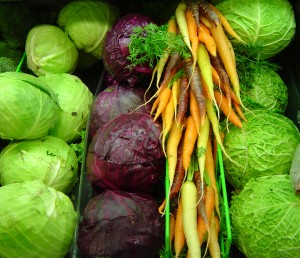 The fact is the agricultural and food processing industries together represent a $51 Billion dollar impact in Wisconsin. Much of that is generated from exports out of the state, and those exports will always be critical to our economy.
At the same time, there are more than 5.6 million potential local food consumers living in Wisconsin, and they spend over $21 billion annually on food. If we combine the populations of Chicago and the Twin Cities, total food expenditures in the region represents $70.5 billion. What portion of this potential local and regional market are you or your community actively pursuing? The market already exists, how are you prepared to engage the market?

In many areas of the upper Mid-West, local food movements have originated with farmers markets, community supported agriculture (CSA) farms, and gourmet restaurants. The opportunity going forward is to extend the reach of local farm and food products into existing markets, and expand into where most people shop and eat, like chain restaurants, school and corporate cafeterias, and supermarkets.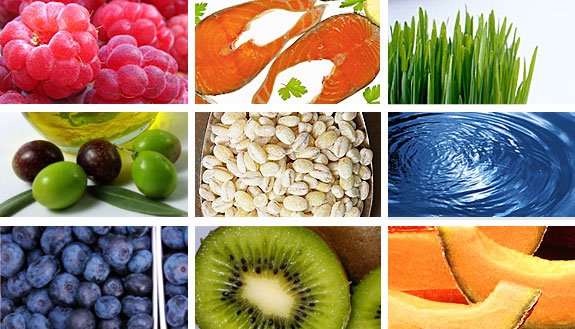 Guide to Locally Grown Produce in our area
Guide to Locally Grown Produce 2012 in Marinette, Florence and Oconto Counties, Wisconsin
The Guide lists the growers' contact information, produce offered, and a map of the location. Details are also given on local farmers' markets.
~~~~~~~~~~~~~~~~~~~~~~~~~~~~~~~~~~~~~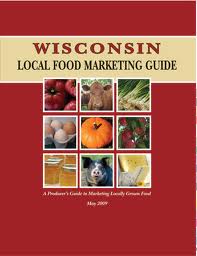 Free Download of the Wisconsin Local Food Marketing Guide below:
http://datcp.wi.gov/uploads/Business/LocalMarketingFoodGuide_1_16.pdf
Scaling Up: Meeting the Demands for Local Food
http://www.cias.wisc.edu/wp-content/uploads/2010/01/baldwin_web_final.pdf
~~~~~~~~~~~~~~~~~~~~~~~~~~~~~~~~~~~~~~~~~~~~~~~~~~~~~~~~~~~~~~~~~~~~~~~~~~~~~~~~~~~~~~~~~~~~~~~~~~~~~~~~~~~~~
Area Commercial Kitchens
We are fortunate to have two commercial kitchens available to local producers. One is in Aurora, WI and the other is in Algoma, WI.
The NWTC Woodland Kitchen and Business Incubator is located in the Hillcrest Elementary School Building, Town of Aurora.
The Farm Market Kitchen, in Algoma, Wisconsin, is a regional shared-use food processing business incubator. Anyone wishing to produce and market a food product can find everything they need to get started—from culinary supplies and equipment to food marketing and business planning assistance. For more information, click on the following link:
http://farmmarketkitchen.org/
~~~~~~~~~~~~~~~~~~~~~~~~~~~~~~~~~~~~~~~~~~~~~~~~~~~~~~~~~~~~~~~~~~~~~~~~~~~~~~~~~~~~~~~~~~~~~~~~~~~~~~~~~~~~~
USDA Small Farm Funding Resources:
https://ric.nal.usda.gov/small-farm-funding
~~~~~~~~~~~~~~~~~~~~~~~~~~~~~~~~~~~~~~~~~~~~~~~~~~~~~~~~~~~~~~~~~~~~~~~~~~~~~~~~~~~~~~~~~~~~~~~~~~~~~~~~~~~~~
Other Digital Resources
Links
Wisconsin Local Foods Network https://wilocalfood.wordpress.com/
Community and Regional Food Systems http://www.community-food.org/
Wisconsin Farm Fresh Atlas http://www.farmfreshatlas.org/
The Center for Food Integrity http://www.foodintegrity.org/
Environmental Commons: http://environmentalcommons.org/LocalFood/index.html
Factory Farm Map: http://www.factoryfarmmap.org/
National Sustainable Agriculture Coalition: http://sustainableagriculture.net/
UW System, UW-Extension & State of Wisconsin Links
UW-Extension Community Food Systems Team page http://fyi.uwex.edu/cfsi/
Food Business Innovation Network https://fyi.uwex.edu/foodbin/
UW Food Safety and Health http://foodsafety.wisc.edu/
UW-Extension and Dane County Food Systems http://fyi.uwex.edu/danefoodsystem/