When preserving foods at home it is important to only use up-to-date, research tested recipes.
UW-Extension recommends using information from the following tested sources:
UW-Extension Food Preservation Publications
www.foodsafety.wisc.edu
National Center for Home Food Preservation
www.uga.edu/nchfp
Ball Complete Book of Home Preserving
www.freshpreserving.com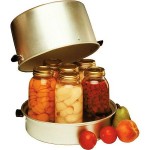 The University of Wisconsin has recently published research which indicates that an Atmospheric Steam Canner may be safely used for canning naturally acid foods such as peaches, pears, and apples, or acidified-foods such as salsa or pickles, as long as all of the criteria are met that are listed in this article.
Atmospheric Steam Canner Safety


Did you know you can access the USDA Complete Guide to Home Canning online for free?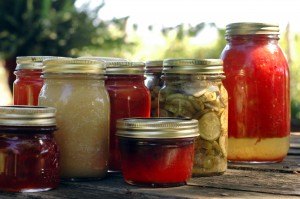 USDA Complete Guide to Home Canning
Do you use a dial gauge pressure canner for home food preservation?  For safe preservation, Dial Gauge Pressure Canners should be tested yearly.  When was the last time you had yours tested?  Call the Marinette County UW-Extension Office at 715-732-7510 or 877-884-4408 (toll free) to set up an appointment to have it tested.
RECIPES:
canning tomatoes brochure
preparing salsa brochure