2019 SPRING GARDEN CONFERENCE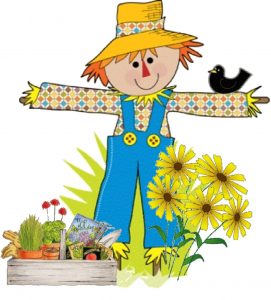 Preparations for this year's Spring Garden Conference are well underway. The event sponsored by Northern Lights Master Gardeners Association and UW Extension – Marinette County, now in its 24th year, will take place at the UW Green Bay Marinette Campus on Saturday, March 30th, from 8 am – 3:30 pm. This year you will have an opportunity to choose from two Keynote presentations: either Dr. Brian Hudelson, Director of the UW-Madison/Extension Plant Disease Diagnostics Clinic on "Growing Healthy Plants: Basics in Plant Disease Management,' or, Dr. Laura Jull, Associate Professor and Extension Specialist for Woody Ornamental Horticulture, on "But Wait, There's More: Alternatives to Invasive Trees and Shrubs."
The day starts at 8 am with registration, a continental breakfast, displays and sales. 9 am is the welcome with introductions followed by the keynote presentation, then sessions starting at 10:15 am. Lunch will be the annual Northern Lights Master Gardeners Association feast of salads, sandwiches and homemade desserts. There are many classes and workshops to choose from. The Conference brochure contains more information and a registration form.
Program cost is $40 which includes morning refreshments, educational sessions and lunch. Pre-registration is required and due with payment by March 18th. For further information, contact the UW Extension office at 715-732-7510, toll-free at 877-884-4408, or visit on the web at https://marinette.uwex.edu
An EEO/Affirmative Action employer, University of WI-Extension provides equal opportunities in employment and programming, including Title IX and ADA requirements. Requests for reasonable accommodations for disabilities or limitations should be made prior to the date of the program. Please do so as early as possible prior to the program so that proper arrangements can be made. Requests are kept confidential.
*********************************************************************************************************************************************************
Join the educators as the seasons change for a year full of learning and observing nature.

Connect with other like-minded individuals to share experiences and to learn from their trials, good or bad!

Plenty of research based information is available through these programs for you to utilize in your own backyard.

All information presented is geared to the general homeowner and topic discussion is very much encouraged.
Extension Marinette County has a different horticultural focus each year at Harmony Arboretum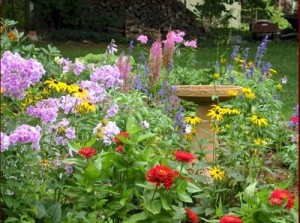 Annually over the last eight years area Northern Lights Master Gardeners Association (NLMGA) has sponsored a Garden Walk featuring local gardens. Tentative plans are a July 20, 2019 date.
We are grateful for the many homeowners and non-profit organizations that have helped make this Garden Walk a success. To allow us to continue this event, we invite homeowners, businesses or non-profits who have garden sites they are willing to open to the public for a one day tour in the future to express interest. The co-chairs and contact information for questions or recommendations of gardens for consideration are: Gail Mandli at 715-789-2872 and Viki Palid at 715-735-6137.
The demonstration garden at Harmony Arboretum maintained by NLMGA on County Road E, Peshtigo is always open to the public. This garden is a wonderful stop for families throughout the growing season. Both adults and children will see and learn many interesting facts at this garden that is maintained by NLMGA members.