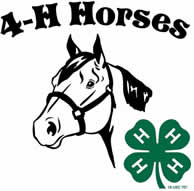 Marinette County Horse Project Handbook – We should have the new one to you after the October meeting.
The Marinette County Horse Project is off to a great start this year.  Our meetings are the first Monday of the month at the Grover Town Hall.  Meetings are lively and include snacks and a brief educational presentation given by youth. We like to remind people that you do not have to own a horse to be in this project.  Our goal is to help youth members grow in confidence and leadership through learning about and working with horses. Attending meetings gives kids a voice in all aspects of how our project is run, in addition to getting to know new friends and learning new things to become better horse people. Join us!
Included on this page you will find our Handbook.  This is full of important information and includes contact information for our Leaders and other resources. Please reach out to your club or project leaders for any questions you may have. 
UPCOMING MEETINGS:
All meetings begin at 6:30 PM.  In addition, members are welcome to bring their horses at 5 PM for meetings at the Fairgrounds.