We strongly believe in regional collaboration and partnership.  The strength of our region is the strength of our relationships, and our shared vision of vibrant communities that prosper and thrive together.
Please take a look at the resources and listings below.
~~~~~~~~~~~~~~~~~~~~~~~~~~~~~~~~~~~~~~~~~~~~~~~~~~~~~~~~~~~~~~~~~~~~~~~~~~~~~~~
the new north

the region of northeast wisconsin that is north of what you expect
New North, Inc. is a 501(c)3 nonprofit, regional marketing and economic development organization fostering collaboration among private and public sector leaders throughout the 18 counties of Northeast Wisconsin, known as the New North region.
New North is a regional partner to the Wisconsin Economic Development Corporation (WEDC) and the State of Wisconsin, as well as local economic development partners, and represents more than 100 private investors.
The New North brand unites the region both internally and externally around talent development, brand promotion and business development, signifying the collective economic power behind our 18 counties.
The counties include:
Outagamie, Winnebago, Calumet, Waupaca,
Brown, Shawano, Oconto, Marinette, Door,
Kewaunee, Sheboygan, Manitowoc, Fond du Lac,
Green Lake, Marquette, Florence, Menominee and Waushara.
Mission:
Our mission is to harness and promote the region's resources, talents and creativity for the purposes of sustaining and growing our regional economy.
Core Value:
Collaboration
Six Key Initiatives:
Attract, develop and retain diverse talent
Foster targeted industry clusters and new markets
Support an entrepreneurial climate and small business
Encourage educational attainment
Elevate sustainability as an economic driver
Promote the regional brand
Our Core Value is Collaboration
New North, Inc. is a 501(c) 3 nonprofit, regional marketing and economic development organization fostering collaboration among private and public sector leaders throughout the 18 county region of Northeast Wisconsin, known as the New North region.
Our Advantage is Value
Higher productivity, stronger work ethic, award-winning universities and technical colleges, connected logistics and a culture of collaboration make the New North region the place where more work gets done.
Our Region is Award Winning
Communities in the New North region have been voted as best place to live, best place to raise a family, and most affordable place by Forbes, Money Magazine, Readers Digest and more.
Our Expertise is Advanced Manufacturing
With 1 in 4 employees working in the manufacturing field, the New North region supports industries that demand unparalleled manufacturing expertise. Industry clusters and supply chains in Alternative Energy, Marine Manufacturing, Food Manufacturing, Data Centers, and Healthcare are proud to call the region home.
For more information:  http://www.thenewnorth.com/

~~~~~~~~~~~~~~~~~~~~~~~~~~~~~~~~~~~~~~~~~~~~~~~~~~~~~~~~~~~~~~~~~~~~~~~~~~~~~~~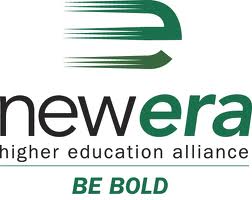 NEW ERA Faculty Dialog Group
The former CNRED Educator served on the Northeast Wisconsin Educational Resource Alliance (NEW ERA) Faculty Dialog Group.
NEW ERA is an alliance that fosters regional collaboration among the public colleges and universities in the New North to better serve the educational needs of the 1.2 million people who live and work in northeast Wisconsin.
Vision Statement
NEW ERA will be a national leader in collaborating to:
Serve northeast Wisconsin with quality seamless education;
Provide essential educational resources for communities, business and government; and
Drive regional-and thereby state-economic vitality.
Partners
NEW ERA is committed to finding new ways to better serve the educational needs of the people, businesses and communities of the region.
In northeastern Wisconsin's New North, the publicly-supported institutions of higher education have been working together for over a decade in a regional alliance that is nationally distinctive. NEW ERA has emphasized cooperation and collaboration as a way to unify higher education's role as a catalyst for economic growth, the preservation of quality jobs and the high quality of life in this great region.
~~~~~~~~~~~~~~~~~~~~~~~~~~~~~~~~~~~~~~~~~~~~~~~~~~~~~~~~~~~~~~~~~~~~~~~~~~~~~~~
Wisconsin's Marinette and Florence Counties elected and municipal officials, along with other key stakeholders, actively participate and collaborate with several Michigan Upper Peninsula groups.  
These organizations include:

The Upper Peninsula Economic Development Alliance (UPEDA) is a non-profit 501(c) 3 economic development organization, incorporated in 1999. The membership consists of private companies, utilities and local and regional economic development agencies throughout the Upper Peninsula. Our marketing campaign and information systems are funded through a matching-fund grant from the Michigan Economic Development Corporation. UPEDA provides a forum for our members to connect to accomplish economic development activities in our region. Our members work together to share information, provide ongoing education, and support businesses and entrepreneurial growth across the region. We meet quarterly to participate in high-impact professional development and networking. If you need assistance with your existing or new business or other project click here.
~~~~~~~~~~~~~~~~~~~~~~~~~~~~~~~~~~~~~~~~~~~~~~~~~~~~~~~~~~~~~~~~~~~~~~~~~~~~~~~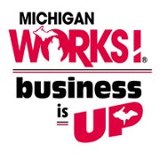 The Job Force Board is a business-led policy and oversight organization responsible for creating a comprehensive, community-wide response to the challenges of building a highly skilled workforce and a competitive regional economy. As a convener of community leaders or stakeholders, the Job Force Board engages in an ongoing strategic planning process to identify strategies, actions and measurements that will create and maintain a healthy and growing economy, equipped with a local workforce that has the knowledge and skills needed by business in a technological and competitive marketplace. The result will be to draw from a vibrant pool of skilled workers enabling business and industry to thrive year-round. In turn, this business vitality creates the potential for higher paying jobs; thus improving the overall regional economy.
Businesses' workforce requirements shape the goals of the Job Force Board and the Michigan Works! Service Center System. By listening to businesses, the board is able to direct the workforce toward value-added, career preparation services, and toward education and training that produces marketable skills that are in demand for those businesses.
They have offices located in Escanaba, Michigan.
The physical address and contact information is:
2950 College Avenue
Escanaba, MI 49829
Phone: 906-789-0558   Fax: 906-789-9952
~~~~~~~~~~~~~~~~~~~~~~~~~~~~~~~~~~~~~~~~~~~~~~~~~~~~~~~~~~~~~~~~~~~~~~~~~~~~~~~
UPWard Initiative is a collaborative effort started in 2009 by Michigan's 15 Upper Peninsula counties and Wisconsin's Marinette and Florence Counties.

Executive Summary: 
Several years ago, the Upper Peninsula Michigan Works! Agencies, the Upper Peninsula Economic Development Alliance and the Michigan Small Business and Technology Development Center partnered to commission a Regional Innovation Grant (RIG) study by NorthStar Economics, Inc. The result was the 2009 "An Economic Opportunity Study for the Michigan Upper Peninsula/Wisconsin Border Region".
The UPWard Initiative is the action implementation phase resulting from that 2009 regional study for the design and development of a strategic regional plan focused on economic and talent development aligned with the demands of the 21st century economy. The initiative is a call to action for the region comprised of the fifteen counties in the UP and Florence and Marinette Counties in Wisconsin.
The UPWard Initiative is made up of committees focused on seven pillars of economic development focus. There are currently over 180 local residents working as volunteers to support the study recommendations that developed strategies that are specific, measurable, achievable, realistic and timely.
Mission:
A collaborative effort of private and public leaders to align and promote the region's resources, expertise and creativity to sustain and grow our regional economy.