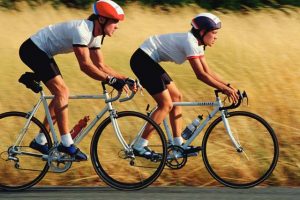 Extension creates opportunities and provides resources for improved active living.
Community Resources: Looking for fun activities to do in Marinette County? The following resources provide ways for you or your family to have fun with various forms of physical activity.

Physical Activity Community Resource Guide: A guide listing parks, beaches, recreation and fitness centers, walking/tracks, bike paths, hiking trails, cross country trails, sports leagues and groups, and local run/walk opportunities in Marinette County
PHYSICAL ACTIVITY RESOURCE GUIDE (Revised 10-8-21)
Outdoor Trails, Camps, and Opportunities: A link to the Marinette County Information and Education Specialist's website noting various outdoor programs and events https://www.marinettecounty.com/departments/land-information/environmental-education/

Strong Bodies Program:

We offer a moderate-intensity exercise program for middle age and older adults, including strength and balance training designed to improve muscle strength, dynamic balance, and flexibility.  For additional information, visit the Strong Bodies website: https://fyi.extension.wisc.edu/strongwomenwisconsin/.